Glow Plugs
It can get down to -20° F in the winter time here. Therefore I decided to install glow plugs into my Deutz 1011F diesel engine to make the cold starts easier. On the 1011F, the only type of glow plugs available are heaters for the air intakes. I am not sure how necessary this modification is. I got my PT 1850 at the end of winter but it was starting at +20° F without glow plugs. My other diesel tractors have a hard time at +50° F so I was very impresssed.
Here is a picture showing where the glow plugs go: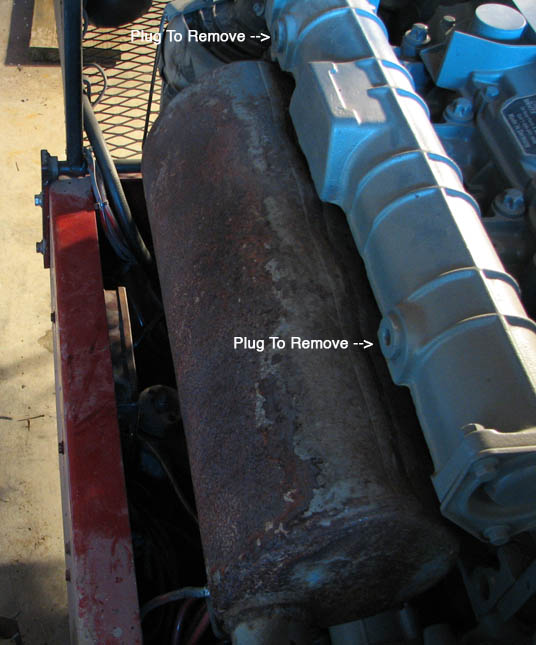 When installing the glow plugs, remember to use a copper sealing washer for a tight seal against the manifold. The glow plugs for my engine were Deutz # 1179016, $63.51, and the copper sealing washers were Deutz # 1118737, $0.75. Here is a picture of the glow plugs installed in the air intake manifold. You are looking end on from where the air filter would be.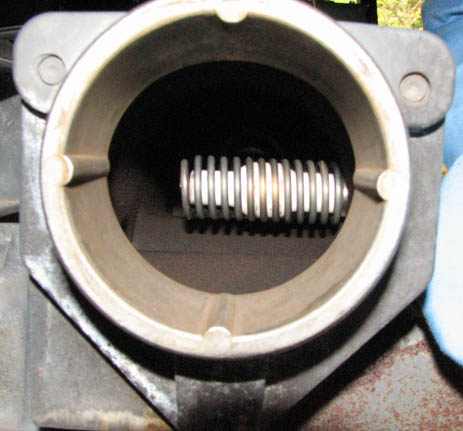 I tried it first with one glow plug on a 30 Amp circuit. Here it is with the glow plug on: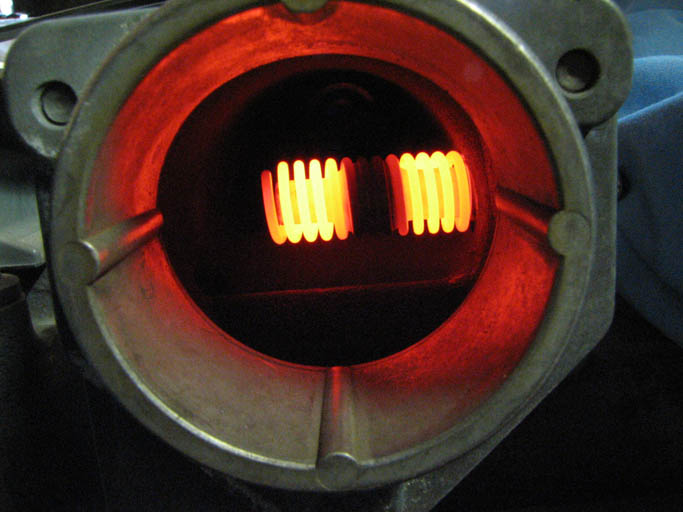 I then tried it with two glow plugs on the same circuit (I was not hopeful). Sure enough, the fuse blew. I then wired up just the 2nd glow plug to make sure it worked which it did. I will get two 30 Amp rated breakers to install so that each glow plug can be on its own circuit. Here's the second glow plug lit: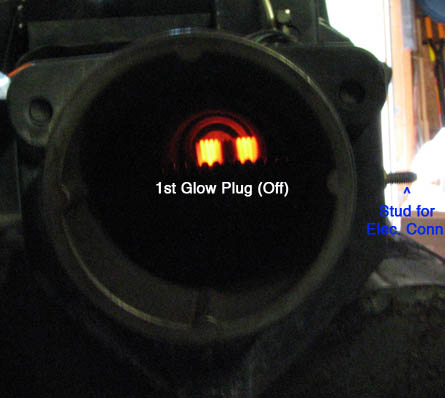 Here is a picture showing the wire connection on the glow plug. Note that you need another metric nut for each glow plug.