Filter Cart
The modifications to the Tractor itself can be seen here: Tractor Modifications for Cart
Here are some pictures of the filter cart without hoses: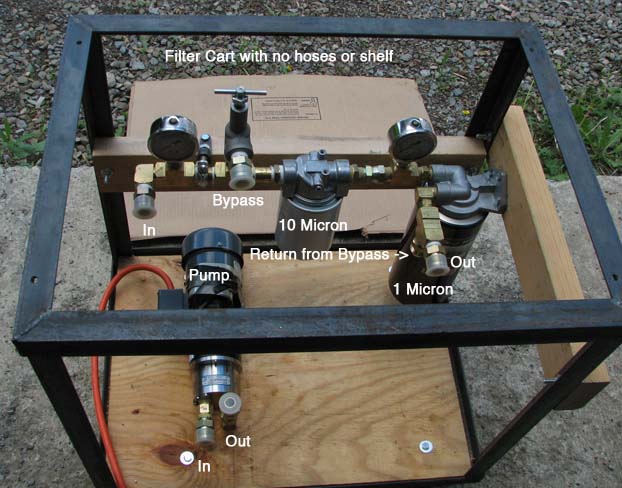 Closeup of Left Side: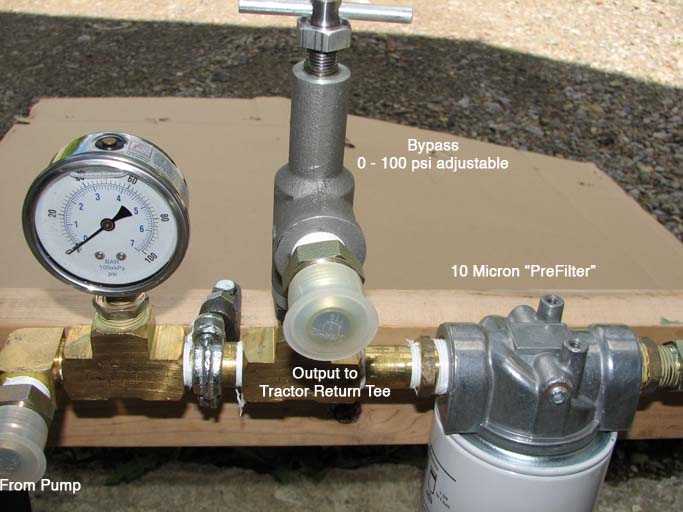 And of the Right Side: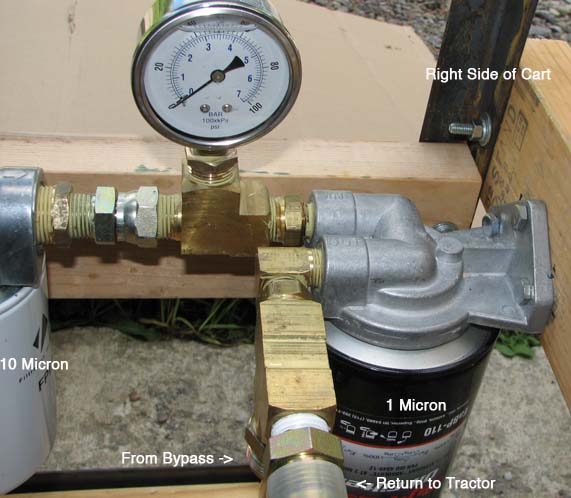 And here is the cart with the hoses attached: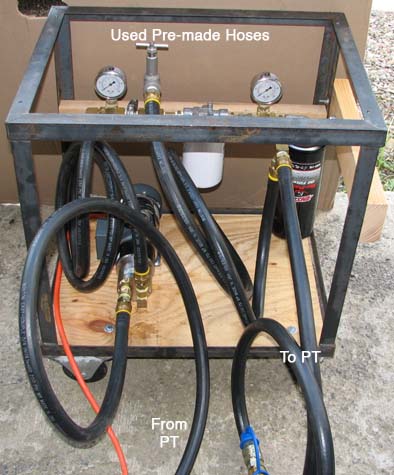 I have a valve to add to the output of the pump to throttle down the flow (currently 100 psi and 4.5 GPM) without having to use the bypass which would mean some oil does not go through the filter.
The bypass valve and hoses were from Surplus Center. The fittings were from Discount Hydraulic Hose. The 10 micron setup was from Northern Tools and the 1 micron setup was from TMVTAYLOR on Ebay. The pump was used from Ebay and can handle the oil even at 0 degrees F or at 300 degrees F. At some point, I will try one of the cheap throw away pumps I have and see if they work on the warm oil.